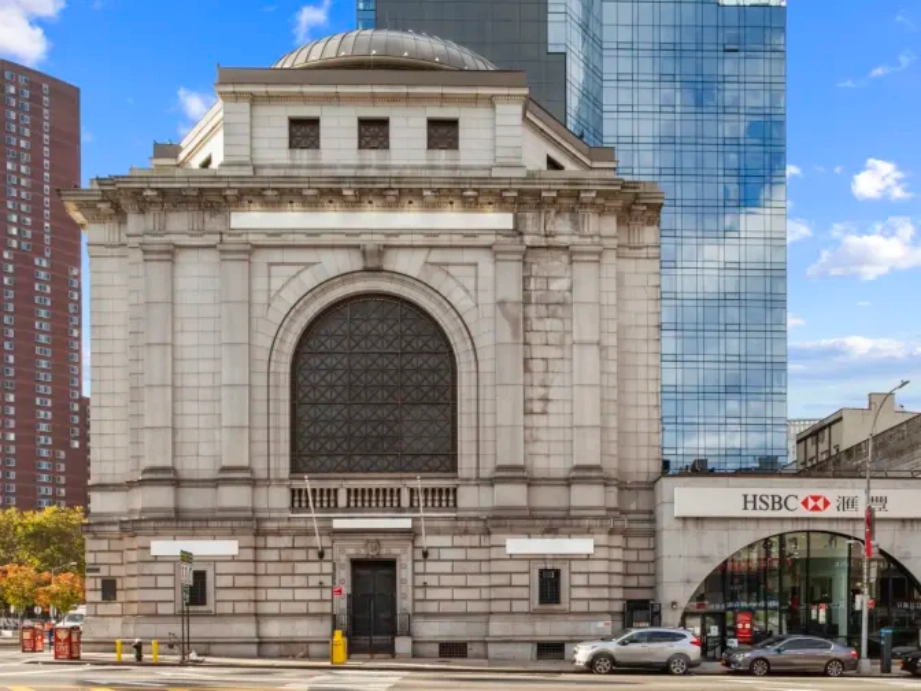 HSBC former Manhattan Savings Bank
The former Manhattan Savings Bank building hits the market. Listed exclusively by JLL properties no price tag was given and interested parties must contact the broker. The landmarked building is one of the most distinctive in Chinatown featuring huge arch windows and a bronze dome. The building was occupied by The HSBC bank until retail locations were closed.
https://invest.jll.com/us/en/listings/retail/58-bowery-newyork-ny-unitedstates
The bank featured a vault located centrally on the main floor and has almost 37,000sf of usable space. This offers the community minded organizations or elected an opportunity to possibly buy the building and convert it into a performance venue that can double as an event space.